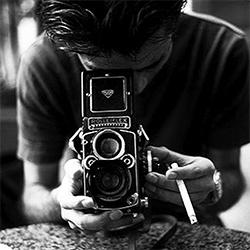 Me my selfie & I
Any website, no matter how well designed, will fail to hit the spot unless the content is augmented by by imagery or other forms of digital media. 76.8% of the population of Ireland (83% in UK) were online in 2012.
At JIBE we work with some of the best photographers in the industry who specialise in producing high quality images. We can help with stock & royalty free imagery which can set the tone and add an extra dimension to your content.
If a picture paints a 1000 words, what can a video do… ?
To really stand out from the crowd why not ask us to arrange a broadcast quality video, filmed by the market leaders, about what you do and who you are… This will not only blow the socks off visitors to your website but will offer the opportunity to showcase your business to the world through the prime digital channels such as YouTube which is now the world's second largest search engine.
What's more we can develop typography, graphical clips with voice overs, music and special effects to really reinforce your message.
To find out more about what digital media can do for your business talk to us today